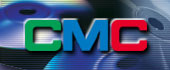 CMC Magnetics Corporation
and its U.S. subsidiary
Hotan Corporation
and
Ciba Specialty Chemicals Corporation (Ciba)
have settled a lawsuit brought by Ciba for alleged patent infringements. Some CD-R products imported and sold by CMC were produced with dye infringing Ciba's phthalocyanine and related CD-R media patent.
"We were not fully aware of the current dye technology and the related patent situation. After clarification from Ciba, we realize the importance of the technology of the Ciba dye in the dye industry. We regret that we had used for part of our CD-R production a dye from a local supplier that turned out to infringe Ciba's dye and media patents. After this incident we had instantly improved our internal processes to make sure that intellectual property rights are respected and switched back to Ciba's product,"
a CMC spokesperson commented.
"We appreciate that CMC has been co-operative in settling this matter and will adopt effective measures to avoid future infringement. We are pleased that the case could be settled on this basis,"
a Ciba spokesperson commented. No details on the settlement were provided.
Source:
CDRinfo