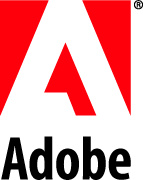 Adobe
has offered up its new
Adobe Media Player
, and has already announced that leading content publishers including CBS, PBS, Yahoo! Video, Meredith Corporation, Blip.tv, Fora.tv, Motionbox, MyToons and StimTV have pledged support for the player. Adobe Media Player enables viewers to enjoy content from these broadcast television and Web video providers, giving them control to watch their favorite shows both online and offline in an engaging, customized video experience.
"As a pioneer in rich interactive Web video experiences, Adobe is committed to driving the next generation of video delivery and accelerating the fusion of TV and the Internet,"
said
Jim Guerard
, vice president for Dynamic Media at Adobe.
"Adobe Media Player enables us to work with content publishers and offer them innovative ways to create, deliver, and monetize high-quality video experiences that are supported both by streaming and download. By collaborating with these media and entertainment industry giants, we will be able to provide viewers an extensive catalog of their favorite shows for viewing at their convenience."
The new media player is a lightweight desktop application that offers new features to both end users and content providers. Users can stream content from the net, or download and view videos offline. A subscription feature allows a user to easily subscribe to their favorite shows or podcasts and then automatically receive new episodes as they become available. Adobe Media Player is cross-platform, based on open standards, including RSS and SMIL, and lets users play Flash Player video outside of the browser.
"We are looking forward to collaborating with Adobe to deliver diverse content from PBS's award-winning cultural, science, history and news & public affairs programming to the desktop with the Adobe Media Player,"
said
Jason Seiken
, senior vice president of Interactive for PBS.
"Bringing this state-of-the-art educational content to more people is critical, given PBS's mission."
For content providers, the Adobe Media Player offers content protection and advertisement features.
"By providing a feed of popular videos from Yahoo! Video for the Adobe Media Player, we're giving our viewers the option to watch these videos at their convenience while still maintaining a consistent Yahoo! experience,"
said
Mike Folgner
, general manager of
Yahoo! Video
. The beta version of the Adobe Media Player is available immediately as a free download from
Adobe Labs
and is available in English and offered for both Windows and Macintosh operating systems. The final release of the Adobe Media Player is scheduled to be available in early 2008.
More info:
Adobe Labs
Source:
Press Release