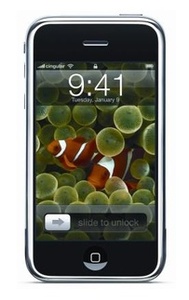 Even though
Apple
has stated that it will open its vulnerable
iPhone
to third-party development in the near future, it seems they're still playing the cat-and-mouse game with hackers over their latest
Firmware
.
Update 1.1.2 was released and later exploited almost immediately. Apple had released the update which was found to fix the once open loophole of TIFF imaging which previously allowed hackers into the root of the system and disable all third-party applications. Very soon after its release, the hackers found another exploit that lets them "jailbreak" their phones.
Third party applications aren't the only thing that bring a big lure for people to unlock their iPhones. Not being tied to AT&T service contracts is a major issue. It has been reported that some 250,000 of the 1.4 million iPhones sold have been unlocked for this purpose.
In addition to trying to block hackers, the 1.1.2 update offers international keyboard options and network support. Both releases in time for the UK and German launches.
Source:
eFlux Media