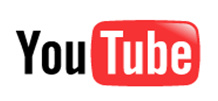 YouTube
co-founder
Steve Chen
has confirmed that higher-quality video content will be available to YouTube viewers soon. He made the comments while speaking at he
NewTeeVee Live
conference. He said that YouTube's goal remains to ensure all of its content is viewable for all users, which requires a lower-bitrate solution, but that it was working on a player that could determine the connection speed of the user and offer higher quality video.
Chen commented that the current
resolution
in use on YouTube has been good enough for the site until now. He believes that high-quality YouTube videos will be available to everyone within three months. The company needs to offer quality improvements or it risks sending viewers to competing video-sharing sites, or even creators of amateur content which it values.
Chen said that all the original videos uploaded by users are still stored on YouTube's servers in their native quality. However, he warned that quite a lot of the original videos stored on the servers are 320x240, which means quality improvements may not even be noticeable with some videos.
Source:
News.com