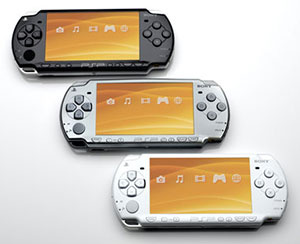 Now fans who have been holding off on buying
Sony
's
PS3
can still garner some of the benefits of the device by downloading content directly from the newly launched
Playstation Store
. This web based store currently features a few
PSP
titles available for download and some classic
PSX
titles as well. On the website as of this posting,
Wipeout Pure
is available for download at a curiously low file size of 156Mb for $14.99 along with an even smaller 67Mb
Syphon Filter:Combat Ops
multi-player shooter for $9.99.
The PSX games available seem to be of the classic variety. Several titles from the system's early years appear on the download list. Several demos are also available for your downloading pleasure.
Sony does require
Firmware
3.70 or greater to utilize this feature and also requires you use their
PSP Network Downloader
to put the systems on your memory card. What this will do to the
Homebrew
scene is still unknown.
Source:
Playstation Store