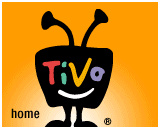 While releasing their third-quarter earnings,
DVR
giant
TiVo
let a few details slip about what TiVo 4 will contain.
TiVo and the cable industry have come to an agreement on a blue-print for a retail TiVo DVR using the cable industry's OpenCable Application Platform that will have full two-way cable service functionality. While the technical specifications are still being worked out, such a set-top box will mean TiVo subscribers will be able to get full access to cable video-on-demand and other two-way cable services. This could also mean that a standalone TiVo offering could fully substitute for a cable operator set-top box. This understanding was communicated yesterday to the FCC through an ex parte filing by TiVo.
"
We are very excited by the emphasis that Comcast has placed on this product within its organization and their plans to aggressively market it at a $2.95 up-charge as well as through packaged bundles and win-back offers.
Source:
TiVo Inc.