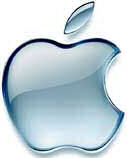 Ringing in the new year with another lawsuit wasn't high on Steve Jobs' list of things to accomplish, but one frustrated
iPod
user thought it was the perfect gift.
Stacy Somers and her team of lawyers filed a federal anti-trust complaint in the Northern California District Court in San Jose on New Year's Eve because she's upset that her iPod will not play
Microsoft
encoded or
Apple
encoded
DRM
songs. The details of the suit alleges that, "
Apple has engaged in tying and monopolising behaviour, placing unneeded and unjustifiable technological restrictions on its most popular products in an effort to restrict consumer choice, and to restrain what little remains of its competition in the digital music markets.
"
To be more specific, the lawsuit points at the
PortalPlayer
media chips that the iPods use to
Decode
MP3
and
WMA
files. Since Apple intentionally turns off the WMA encoding on these chips due to the fact that they refuse to pay Microsoft's licensing fees, the complaint states that Apple is crippling her system intentionally. The complaint goes on further to state that Apple is abusing their market share by only playing music that is encoded in their own
FairPlay
DRM.
Apparently the irony that Somers is suing one monopoly because it doesn't support a competing monopoly's file structure is lost within the transcript of the lawsuit.
Details of the court filing can be found here.