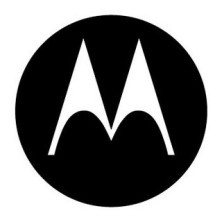 Motorola Inc.
will be showcasing its new
DH01
mobile live TV device at the
Consumer Electronics Show (CES)
, expanding its reach in the market for portable consumer electronics. The handset maker that has recently lost cell phone market share, also stated that the device will be capable of playing back on-demand video clips and programs saved on digital video recorders.
Wireless carriers are interested in new mobile TV and video products like the DH01, hoping they will boost revenues as cell phone service prices continue to fall. Motorola, along with
Nokia
,
Samsung
and
LG
, already sells mobile phones with live TV capabilities. While both
Apple
's
iPhone
and
iPod
can play video content, neither support live TV.
"I think we'll see more of these types of devices,"
said
Gartner
analyst
Carolina Milanesi
, adding it is unclear whether consumers will decide to carry devices dedicated to mobile live TV along with a simpler cell phone, or a device that combines both. The DH01 sports a 4.3 inch video screen, a four hour battery and the ability to pause live TV for up to five minutes.
It is compatible with the DVBH standard that is backed by European regulators. DVBH services are already available in many countries including Finland and Italy.
"It's going to take a few years for DVBH to take off in Europe,"
said
Oppenheimer
analyst
Lawrence Harris
. Motorola also plans to unveil set-top boxes at
CES
.
Source:
Yahoo (Reuters)