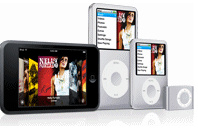 A Dutch organization that compensates artists with levies collected from sales of blank media has failed to remove a Government block placed on the formation of new levies for
MP3
players and related hardware. The court in
The Hague
upheld the Government's previous decision to freeze possible levies for MP3 players because it found that the the artists' rights bodies were not distributing levies on blank
CD
and
DVD
media efficiently as it is.
The Government's defense is simple; why trust such organizations with the distribution of more revenue when they already do not function properly?
"You cannot give such a system the responsibility for a new levy if you know that it is not working properly,"
a justice ministry spokesman said.
Marnix Langeveld
, legal affairs executive of the rights organization
Norma
, accused the ministry of basing its arguments on old numbers.
"Technology has advanced and people more and more use MP3 players and DVD recorders with a hard disk to copy instead of single CDs or DVDs,"
Langeveld said.
It is Norma's opinion that artists are suffering from the evolution of how people consume digital content, and so much be protected by use of a levy.
Source:
Reuters