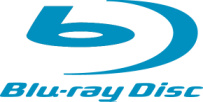 German studio
Constantin Film AG
has chosen the
Blu-ray
format for distribution of high-definition movies and other video content. Up to now, the company has supported both the
HD DVD
and the Blu-ray technology. Ever since
Warner Bros.
made the move to Blu-ray exclusivity, there has been speculation about what studios would follow. While the focus has been on major Hollywood studios, it is easy to forget the smaller players in the market.
"Last weekend, the major US studio Warner Brothers already rejected a dual-format strategy too and communicated its decision in favour of the Blu-ray technology. By taking this trendsetting decision, the market-leading US film group has helped to bring about faster the urgently needed clarification of the situation and to end the 'format war,' that has been going on for years now,"
Constantin's press statement reads.
"In taking our decision in favour of the Blu-ray format, we are clearly following the international trend. The longstanding dispute about the successor to the DVD caused considerable uncertainty among consumers in 2007 in particular and has led to a delay in the mainstream introduction of hi-def as a result. Clear positioning therefore has advantages for consumers, producers and retailers,"
said
Franz Woodtli
, Home Entertainment Director at Constantin Film AG.
Source:
Press Release