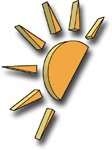 AfterDawn
is a relatively large site; especially when you count the handful of individuals that have the task of contributing officially to it and keeping it up to date. Outside of the forums, everything you see has one or more of a small group of people behind it. This presents an obvious problem; the task of keeping everything up-to-date is a nightmare with all we have to cover, and our performance at keeping certain areas of the site up to scratch ranges from bad to worse.
However, with the new year came new opportunities and now we are taking on the challenge of updating quite a bit of the site. In our glossary section, some items have been untouched for the better part of a decade; a slightly embarrassing fact when you see the enormous amounts of automatic cross links from the main site and forums to the
glossary section
.
It simply was not good enough that a link to the term
"1080p"
for example, would bring up just two lines of text telling you the resolution of 1080p and nothing else. So, our small team of English writers is taking on the challenge of getting this section of the site, along with others, up-to-date to regain a reputation we once held, and maintain those we still grasp.
So, my friends, I hope this is to be the first of hundreds of Update notifications you get from us in the coming months. We hope you are all having as good a start to the New Year as we are!
---
Rich (Vurbal)
has updated several important English glossary terms that relate to video that are worth mentioning. Here they are...
We hope these are informative to you or good enough for you to pass to anyone seeking any of the above information. Our goal is to pack a decent amount of information into our Glossary entries and to provide links to as many tools, guides and other items as possible. If you want to help us with our Glossary section, then please suggest terms that we are missing by
clicking here
.
All feedback is welcome. We are particularly interested in seeing comments posted to the updated Glossary. Expect more updates shortly...