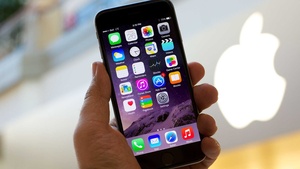 Apple Inc.
and
China Mobile
have broken off talks aimed at making the
iPhone
available in China. The mobile service provider has more subscribers than the population of the United States; about 350 million people. Many experts and analysts had predicted a break down in the talks as each as they emerged, anticipating technical difficulties and disagreements over pricing and revenue sharing.
An iPhone goes for up to $500 in the United States, which is about double the average monthly salary in China.
"It's not a surprise. China Mobile doesn't want to share its non-voice revenue,"
said
Duncan Clark
, chairman of
BDA China
, a Beijing-based telecoms research consultancy.
"The two have very strong egos and, as in any relationship, that often doesn't work."
Initial news of the talks between Apple and China Mobile drove Apple's stock up about 10 percent on November 13. After Monday's announcement, shares in China Mobile slid about 3%.
"Our parent has terminated talks with Apple over the iPhone,"
a China Mobile spokeswoman said, confirming several unsourced Internet reports.
China Mobile has not ruled out holding discussions again at some stage, if necessary. The country's second most popular service,
China Unicom
, announce din 2007 that it had no plans to offer the iPhone, but that it was open to the idea.
Source:
Yahoo (Reuters)