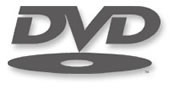 With all the buzz surrounding
Blu-ray
Disc and other advancements in video since
DVD-Video
, Cubans are only now queuing up to buy new
DVD
players and other electronics equipment.. or at least those who can afford it. The demand comes after President
Raul Castro
moved to lift many restrictions in the one-party socialist state.
Stores were authorized to sell dozens of electric goods that were previously banned in the state, including flat-panel televisions and microwaves.
"This should have been done long ago. They should never have been banned,"
said
Felipe
, a 53-year-old engineer, who lined up impatiently to buy his first DVD player.
Philips
and
Panasonic
DVD players can be found for between $118 and $162, much cheaper than the prices offered by Cuba's thriving black market. However, considering the average wages being about $17 a month in Cuba, many of the new goods on sale were out of reach for most pockets, but even those who can't afford any of the unbanned items are happy that they are now available to citizens.
"The prices are astronomical. But at least I have the choice, and I can save up to buy things I want. People will work harder to buy them,"
said
Gelis
, a self-employed tennis coach. Computers are also now unbanned after previously only being permitted to government or foreign companies.
At shops in
Havana
,
Microsoft
keyboards and mouses were on show, but
Dell
computers remained in packages as store owners decide what the prices should be. A saleswoman said that a computer with an Intel Celeron P4 chip, 512MB of
RAM
and an 80GB HDD will go for about $865.
"I have been saving up for three years, since I was 15, and I think I am close to buying one,"
said
Paula
, a university student waiting for the new stock to come in.
---
Get regular news updates from AfterDawn.com by
subscribing to our RSS feeds
using the
Subscribe
button below. If you have been living in a cave for a few years now and don't know how to use RSS feeds, then
Click Here to read a Guide on how to use RSS (and other) feeds
.