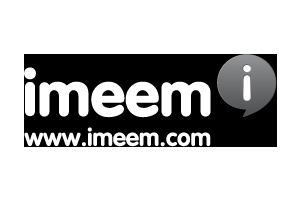 Imeem
(legally
"imeem"
) has announced the acquisition of
SNOCAP
for an undisclosed amount to the press today. The leading social media networking site made the strategic acquisition of SNOCAP while it is already using its powerful content identification technology on its own service. SNOCAP specializes in identifying digital audio streams by use of a Digital Registry, and ensuring that content owners and artists receive payment for the use of their property.
Those who have benefit from SNOCAP technology include record companies, independent labels and unsigned artists, with over 110,000 unsigned and unaffiliated artists relying on the technology to manage their own distribution and sell their music online.
SNOCAP MyStores
makes it possible to sell music on popular venues such as
MySpace
.
Artists that utilize SNOCAP MyStores to distribute music include The Rolling Stones, Coldplay, Diddy, Nickelback, The Shins, LCD Soundsystem, Lily Allen, Sean Paul and Corinne Bailey Rae. Imeem depends on SNOCAP technology to allow users among its 24 million unique monthly visitors upload, listen to and share music, while offering artists and labels the choice to make their music available through imeem.
To date, there are over 7 million unique songs in SNOCAP's Digital Registry.
"The SNOCAP team built a great technology platform that will be useful to imeem as we continue to grow,"
said
Dalton Caldwell
, imeem's founder and CEO.
"Together we'll build on that work in the coming months, and give labels and independent artists new ways to promote and sell their music through imeem, MySpace and anywhere on the web."
SNOCAP's chief operating officer,
Ali Aydar
, is joining imeem as its vice president of operations as part of the acquisition. Among SNOCAP's original founders is
Shawn Fanning
, the original founder of
Napster
in the late '90s (the other founders are
Jordan Mendelson
and
Ron Conway
).
"imeem shares SNOCAP's focus on enabling artists to promote their music in new ways,"
said
Rusty Rueff
, CEO of SNOCAP.
"I'm excited about the new possibilities for the SNOCAP service, and more importantly, new opportunities for SNOCAP artists now that we are a part of imeem."
SNOCAP will continue to operate its products and services without changes to users' accounts or services. Later this year, the company will make several enhancements to the SNOCAP MyStore.
---
Get regular news updates from AfterDawn.com by
subscribing to our RSS feeds
using the
Subscribe
button below. If you have been living in a cave for a few years now and don't know how to use RSS feeds, then
Click Here to read a Guide on how to use RSS (and other) feeds
.