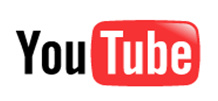 As we previously reported, there had been a call on Internet Service Providers (ISP) in Indonesia to block access to YouTube due to the availability of an anti-Koran video. The video, titled
"Fitna,"
(which translates as
"strife"
) shows some scenes of terrorists attacks including footage of the World Trade Center, Spanish train bombings, London bombing aftermath and other Islamic fundamentalist violence and hate speech.
While this extreme content is shown, the video picks several quotations from the Koran which presumably is believed by the film's creator, Dutch politician
Geert Wilders
, to inspire the actions depicted in the recordings. The video starts and ends with a now infamous picture of the Islamic prophet with a bomb in his hair, while a ticking sound is heard in the background.
Toward the end of the video, Wilders instructs any Muslim who is affected by the content to tear out pages from the Koran that contain verses which could incite violence, hatred and discrimination. The reaction to the video was mostly negative from Dutch politicians and leaders in the Islamic world, as well as Muslims who are offended by its content.
However, it has raked up millions of views on the large number of websites that now host the content. Indonesia, which is the world's most populous Muslim nation, banned the video and pressured ISPs to block access to YouTube. PT Telekomunikasi Indonesia (Telkom), PT Telekomunikasi Selular (Telkomsel) and PT Exelcomindo Pratama Tbk and Indonet
all have complied and blocked access to the video-sharing giant
.
Telekom went further by blocking access to
MySpace.com
and it continues to search for, and block any sites hosting Fitna.