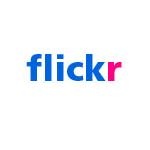 As we
previously reported on AfterDawn
,
Flickr
added a new video service to its site just days ago, allowing users to upload short-clips to the photo-sharing service. These days, online video has become so popular and is in increasing demand, so Flickr made a decision to boost its web-service with the feature.
However, not all Flickr users see this as a good addition to the site. Several
"protest groups"
have sprung up since, where disappointed users gather to show their feelings about the new video service. One such group, titled
"No Video On Flickr"
, had the following message...
"We, the undersigned members of Flickr, free and pro, agree that video has no place on Flickr. Other sites on the web accept video already, but do not accept photos. We all joined Flickr because of its dedication to photography and photographers, and we want Flickr to remain true to this dedication. It is our request that this feature and addition to Flickr be removed."
One other group that has spring up,
"We Say NO to Videos on Flickr"
, has gathered 23,972 members so far (at time of writing). The new service lets users upload video clips up to 90 seconds in length and 150MB in size. Now some users are
crying foul
, claiming the site is running slower since the new feature came and some anticipate a flood of low-quality videos.
"We're sorry, but video is here to stay. We'd love for everyone to give it a shot. If it's not to your taste, then you should change the default on autoplay. You can distinguish between video and photos by the white arrow bottom left,"
a member of Flickr's staff posted to the help forum.
"We're very familiar with the passionate response of our members. We can't be afraid of that. We need to continue to improve, release new features and iterate."
---
Get regular news updates from AfterDawn.com by
subscribing to our RSS feeds
using the
Subscribe
button below. If you have been living in a cave for a few years now and don't know how to use RSS feeds, then
Click Here to read a Guide on how to use RSS (and other) feeds
.