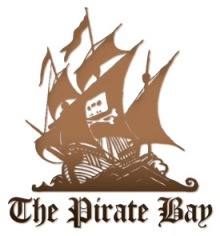 Responding to a request from the
International Olympic Committee (IOC)
to the Swedish government for assistance in stopping recordings of the ongoing
Beijing Olympics
being shared,
The Pirate Bay
temporarily
changed its name
to
The Beijing Bay
and sported a new logo. The IOC had asked the Swedish government for direct intervention aimed at the notorious public
BitTorrent
tracker
.
The Committee claims that over 1 million downloads containing footage from the Beijing Olympics resulted from them being tracked by the Pirate Bay. Most of the video downloads were of the long and controversial opening ceremony to the games. A logo showing a pirate ship attacking the IOC logo with canons appeared on the popular
BitTorrent
tracker temporarily.
The Swedish government has charged the operators of The Pirate Bay with copyright infringement offenses, but no date has been set for a trial to begin yet.