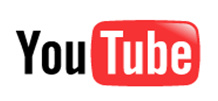 Last year the U.S. Military moved to block access to
YouTube
from troops and government employees, citing
bandwidth
usage problems with the services. Now, in co-operation with Seattle startup
Delve Networks
, it has launched a video sharing website for troops, their families and supporters. Members of the branches of the armed forces, their families, civilian Defense Department employees and supporters can join the service and upload videos.
TroopTube
is tightly monitored however, with all video submissions being reviewed by Pentagon employees before they are added to filter out everything from threats to national security to copyright infringing content. Delve developed the technology to approve and sort incoming videos, as well as technology that makes several different video sizes and streams whichever is best suited for the users' Internet connection.
Delve Chief Executive
Alex Castro
called TroopTube a
"retention tool"
which is aimed at a new generation of soldiers who bring laptops and other portable gadgets to the front line with them.
"A lot of people are excited in the company to be doing something for the people who make sacrifices,"
said Castro.
"We're proud of this."
Last year the Pentagon
opted to block YouTube and other video sharing sites
, as well as social networking sites such as
MySpace
, citing security fears and bandwidth problems.