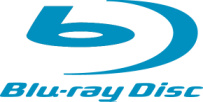 The past year has been very eventful for
Blu-ray
. Many new Blu-ray products have been shown at the
International Consumer Electronics Show (CES)
in Las Vegas this year, where just a year ago Blu-ray jumped ahead of its former rival
dvd
.cfm" >
HD
DVD.
"It turned out to be a phenomenal year for Blu-ray,"
said
Tom Adams
of
Adams Media Research
. In the fourth quarter of 2008, which is only too important for tech companies, U.S. consumers bought up 28.6 million Blu-ray titles.
In the same period of 2007, U.S. consumers bought about 9.5 million titles. The biggest selling Blu-ray title, of course, was 2008's box office heavyweight
"The Dark Knight"
, which was also the first Blu-ray title to sell over 1 million copies, according to the
Blu-ray Disc Association
.
BDA
President,
Andy Parsons
, looks back at the beginning of the DVD-era to prove strength in Blu-ray, claiming a faster adoption rate than DVD, and
CD
. He counts
10.7 million Blu-ray players sold in the United States
by the end of 2008, about two and half years since they first became available. By comparison, three years after DVD was launched, there were 5.4 million DVD players in consumers homes.
Critics of these statistics might point out that of the 10.7 million Blu-ray players counted, over 6 million are
PlayStation 3 (PS3)
consoles, which arguably are sold moreso for gaming than Blu-ray. However, while this point could force player sales to become more evenly matched with early DVD player sales, rising Blu-ray disc sales may indicate growing interest in Blu-ray amongst PS3 owners who previously were not interested or aware of the Blu-ray functionality.
"I've gone from being conservative for 2008 to now, for 2009, being cautiously optimistic,"
said analyst Paul Erickson at DisplaySearch.
"We will continue to see steady and stable increases in Blu-ray disc demand."