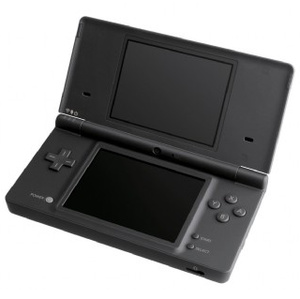 Nintendo
's new
DSi
handheld has proven to be quite popular in the West as well as its home territory of Japan. After selling over 500,000 units in its first month of availability in Japan, the company has moved over 300,000 units in both the European and US markets within its first two days of availability in each. It was released in
Europe on April 3
, and in the U.S. on April 5.
Nintendo president
Satoru Iwata
announced the amazing sales figures at the at a Foreign Correspondents' Club of Japan lunch in Tokyo, attended by
NPR
.
"These early launch results supplant the launch sales of the previous versions of the Nintendo DS,"
said Iwata.
"They show us that the DSi has received a warm welcome around the world."
The DSi is 12 percent thinner than its predecessor, with 17 percent larger screens. It touts two video cameras, web browsing abilities, music playing and an SD-card slot. It was announced by Nintendo as sales of the popular
Nintendo DS Lite
handheld started to drop off in Japan.
It has sold more than 2 million units since its launch in Japan five months ago. Globally, the Nintendo
DS
variety
have sold over 100,000,000 units since launch
.