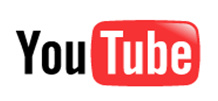 Google Inc.
's
YouTube
video-sharing service has come up with another new feature for its users. The new
"YouTube RealTime"
feature makes it possible for a user to check which videos their friends are watching, and when they add comments to videos or upload a new video.
YouTube product manager
Ryan Junee
wrote on the official YouTube blog about the new feature, describing YouTube Realtime as
"a new way of discovering what your friends are doing on YouTube."
The service is not available to all YouTube users just yet, but Junee did say that
invitations
to try out RealTime will be sent to the first 100 volunteers.
"Please keep in mind that you will need to have friends on YouTube for this to work -- the more you have, the richer the experience, so be sure you accept friend invites and actively manage the list,"
he wrote.