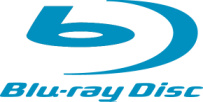 Sony
executives have acknowledge
BD-Live
's numerous roll-out problems but claim that the demand for, and interest in BD-Live is growing among consumers. The execs vowed to continue pushing improvements to the service, which adds more interactivity and content to
Blu-ray
Disc titles for customers.
David Bishop
, President of
Sony Pictures Home Entertainment
, acknowledged several obstacles with BD-Live, including consumers difficulty getting it to work. It requires that a compatible Blu-ray player be connected to a broadband connection, but in many BD-enabled homes, the source for the connection is not located in the living room.
BD-Live enhanced titles have also been criticized for not offering good enough content.
"We're just in the Pong stage of BD Live,"
said Bishop, likening the Blu-ray feature to the primitive computer game.
"The launch has posed many challenges for both Sony and the industry. There was the need for consumers to introduce their broadband connection to their entertainment system, which was generally located elsewhere in the home. It also has taken some time to grasp BD Live's capabilities. Many of our initial features were regarded as a bit underwhelming."
About 3.5 million consumers have already
accessed
at least one Sony BD Live screen across the more than 80 Sony titles holding such Web capabilities.
"We've learned that more than 90% of our BD Live visitors are either very or somewhat likely to access BD Live on other Sony Pictures titles,"
noted
Lexine Wong
, the company's senior executive VP of worldwide marketing.
"Plus, over 80% of our visitors are either very or somewhat likely to purchase other Blu-ray movies, due to the inclusion of BD Live features. Sony Pictures has taken a number of steps to build a strong and consistent BD Live foundation."