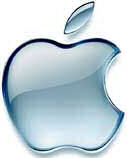 The
Electronic Frontier Foundation (EFF)
had teamed with
OdioWorks
lawyers to file a lawsuit against
Apple Inc.
in a federal court, claiming the company has stifling free speech by bullying OdioWorks into pulling content that shows how to use an iPod with stores other than
iTunes
.
"I take the free speech rights of BluWiki users seriously,"
said OdioWorks owner
Sam Odio
, owner of OdioWorks.
He continued:
"Companies like Apple should not be able to censor online discussions by making baseless legal threats against services like BluWiki that host the discussions."
The problem Apple had was with the
BluWiki
site, which contained information on using the company's iPhone and iPod products with stores other than iTunes.
BluWiki users edited it themselevs, sharing insights on reverse engineering Apple software to
"manage their media with whatever program they chose."
However, late last year, the BluWiki site was shut down after Apple lawyers threatened to sue for spreading word of how to circumvent its
digital rights management
technology.
"Apple's legal threats against BluWiki are about censorship, not about protecting their legitimate copyright interests,"
said EFF senior staff attorney
Fred von Lohmann
.
"It's legal to engage in reverse engineering in order to create a competing product, it's legal to talk about reverse engineering, and it's legal for a public wiki to host those discussions."
The lawsuit requests that the court declare that BluWiki is
doing nothing wrong
and to force Apple to back off.