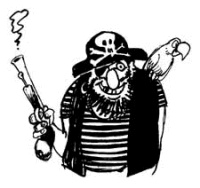 Hong Kong set a precedent in 2005 when a man was jailed for three months for downloading and sharing films using
BitTorrent
software, the first conviction of its kind in the world.
Customs officers announced on Wednesday that they had arrested a man for the same actions, which marks the third time it has happened.
He was arrested after investigators monitoring his Internet usage caught him sharing two films on Monday night. The suspect was later released on bail as the customs officers prepare to build the third case of its kind in the region.
Another investigation
is ongoing
into activities of a woman after customs officers installed a monitoring system to track the activities of
BitTorrent
users in the city of 7 million.