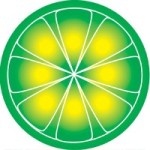 A creator of one of the first botnets that uses
P2P
technology to distribute instructions to drones has escaped a jail sentence.
Jason Michael Milmont
, 20, of Cheyenne, Wyoming was sentenced instead to five years of supervised probation, a year of home confinement and has been ordered to pay almost $37,000 in restitution.
"This young man has quite a bit of talent and we asked that he turn that talent toward good,"
said
John Powell
, a spokesman for the US Attorney's office in Cheyenne.
"He's helped us somewhat toward that."
He had been facing up to seven years in prison and a fine up to $250,000.
Milmont admitted last year to creating the
Nugache Worm
, which used a decentralized network to distribute commands among compromised machines, making it much harder to tackle a botnet. The
worm was spread
with phony
AOL instant messenger
and
Limewire
installers.
Milmont used the network to steal usernames and passwords for online accounts, as well as credit card details. He used stolen credit card information to purchase goods on the Internet, which he had delivered to vacant houses.