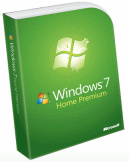 Microsoft
has come out in defense of the much-anticipated
Windows 7
operating system after a number of blogs and other sources flaunted a discovered bug as a potential
"show-stopper"
. Some had reported that a bug with the operating system's
CHKDSK
utility could delay the planned rollout, which is being watched closely as hopes are high of Windows 7 providing a much needed jab in the arm for the PC industry.
Screenshots of the Windows Task Manager depicting the CHKDSK process eating up several gigabytes of memory (apparently leading to a
BSOD
in cases) have circulated around the blogosphere, but Microsoft is denying that the bug is in the Windows software. Instead, Microsoft is pointing at a
chipset
controller issue as the culprit and advising customers to update their chipset
drivers
to the latest versions providing by the motherboard manufacturer.
Microsoft's Windows division President
Steven Sinofsky
said that the company
has not reproduced the crash or experienced any crashes
with CHKDSK in any measurable number.
"While we appreciate the drama of 'critical bug' and then the pickup of 'showstopper' that I've seen, we might take a step back and realize that this might not have that defcon level,"
he said.
He continued:
"Bugs that are so severe as to require immediate patches and attention would have to have no workarounds and would generally be such that a large set of people would run across them in the normal course of using their PC."
Sinofsky went on to say that this is not a big issue but that Microsoft will continue to pursue and investigate any issues with Windows 7 if/as they arise.