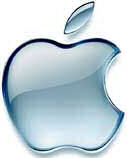 Apple France
's financial director,
Michel Coulomb
, met with France's Secretary of State for Trade,
Herve Novelli
, on Friday to reassure the French government of the iPhone's safety following a burst of media reports about the product in recent weeks. The company stated that reports of iPhones suddenly cracking, and a report about an iPhone exploding, were not due to a defect, but improper handling by users.
Coulomb said that no cases of the iPhone's battery overheating have been detected, and that iPhones with broken screens were damaged by excessive external pressure on the device. Novelli more or less agreed that the explosions didn't appear to be caused by the batteries, and said that non-Apple experts in the United States were examining three problematic iPhones sent from France.
One iPhone user,
Frank Benoiton
, disagrees with the claim that the screen damage is caused by users. His wife has an iPhone, which suffered a cracked screen recently.
"It was not dropped and experienced no unusual shock,"
he said. He appealed to
Orange France
to fix the device, but they told him to contact Apple. The iPhone maker initially told him that the screen was broken by a user and so nothing would be done on their part - but then days later reversed its decision and said the phone would be replaced free of charge.
"I am very satisfied about that. I wasn't trying to get a new phone, just a new screen, but sure, why not,"
Benoiton said
. Another provider of iPhones in the country,
France Telecom
, which has sold 1.2 million iPhones, said it is monitoring the reports of iPhone problems but hasn't taken any measures so far.