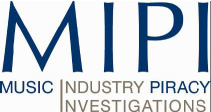 The past two weeks in Australia has brought piracy of music and movies to the country's attention, starting with a case before the Superior Court in Australia - the first ever
"physical piracy"
case to be heard in the court. A man was jailed for six months by Judge Knox for importing counterfeit discs made in China and selling them to consumers. He was arrested in 2007 following investigations by
MIPI
and
AFACT
.
The raid turned up more than 16,000 discs of pirated movies and music, containing both discs that came from manufacturing plants in China and locally produced discs.
"I do not think that a fine or a community service order is appropriate in terms of being a deterrent sentence, the proper penalty is one of a period of imprisonment,"
Judge Knox said before handing down the sentence.
Last week, another man was in court for selling pirate
CD
compilations which were packaged professionally and bought up by legitimate stores. The Judge in the case commented that,
"Based on the bigger picture it's robbing the creators of the work of their livelihood, their efforts, their work is unrewarded,"
and that the message has to get out that you cannot rob artists of their work.
In another case, Victoria Police closed down a piracy operation on the outskirts of Melbourne after seizing 15,000 discs containing pirated movies and music, as well as four computer hard drives loaded with infringing content. The pirates sold portable hard drives loaded with music and movies on to consumers.
Market traders were also caught by police and music industry investigators selling thousands of illegal discs.
"Industry groups have repeatedly demonstrated that they are prepared to work with market operators. However, today's police raid confirms that criminal action will be taken if market traders continue to sell infringing discs,"
Dean Mitchell
, Investigations Manager of MIPI, said.