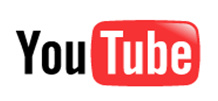 A Cuban man has been freed after being sentenced to two years in prison for posting a
YouTube
video protesting a food shortage in the country.
Juan Carlos Gonzalez Marcos
was sentenced last month after the video had receiver 450,000 views since it was posted in April. Instead, he was sent to a psychiatric hospital for three weeks of treatment for alcoholism.
"It's a corrective decision very unusual for a government known for its rigidity," said Elizardo Sanchez, spokesman for the independent Cuban Commission on Human Rights. He said it was likely the result of "international public opinion." Gonzalez was originally seen drunk in a video where he pushed away a person being interviewed about reggaeton.

"What we need here is a little bit of jama," he shouted (jama being slang for food). "We need food, we're hungry here. Listen to what Panfilo tells you from Cuba: food." He then published a video on YouTube, sober, where he recanted the message. On August 4 he was detained by police and sentenced the following week for two years for "dangerousness."