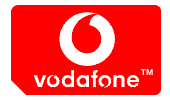 Vodafone
, the world's largest mobile phone operator (in terms of revenue), has inked a new deal with
Warner Music Group
that completes its collection of deals with major music labels.
The Warner deal will see music from artists such as
James Blunt
being made available by Vodafone without any copy protection mechanism included that would not just make copying harder, but also lock music to certain devices.
The operator had previously signed deals with the
EMI
group,
Universal Music Group
and
Sony Music
. Vodafone is now the first global mobile phone operator that will offer over-the-air downloads of music from all four major record companies.
"The response to the DRM-free offering in all the markets where it has launched has been incredibly enthusiastic,"
said
Pieter Knook
, Vodafone Internet Services Director
.
"Our customers love ... the flexibility that DRM-free on mobile gives them."
The record labels continue to seek out new deals where
DRM
is now negotiable, as it tries to fill revenue gaps created by falling
CD
sales, rising piracy and other economic factors since the start of the century.