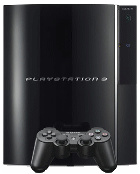 At the Tokyo game show press conference on Wednesday, Gran Turismo producer
Kaz Yamauchi
jumped on stage to give out new details on the anticipated PlayStation 3 (PS3) title. The biggest detail by far of course was the
announcement of a March 2010 launch
of the title in Japan. Unfortunately, it was not clear whether other regions would have to wait until later, or if it would be a worldwide release.
Gran Turismo 5
was originally speculated to ship in 2009. Kaz revealed that the game will include an impressive 950 cars to choose from (including all the newest hybrid and electric cars), along with 20 courses with 70 variations. A new physics system is included with car damage features and movable objects on the track.
Game modes include single player, split screen, two player arcade and
GT Mode
. In GT Mode there is a world map, My Garage, Car Dealer, Tuning Ship, Championship Race and License Test. An online replay album is also features, with the ability to export replays to
YouTube
. Text and voice chat is also included in online features, along with a photo album.