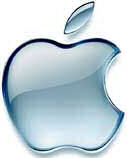 Apple
is reportedly ready to introduce a new 2009 Mac product line with a new family of
iMacs
, according to
AppleInsider
sources. The new iMacs were reportedly finalized early in September and have been in production at Taiwanese product lines for about two weeks. The systems are expected to feature a thinner industrial design, and to offer more affordable models for consumers.
The new models are expected to take design cues from Apple's relatively new LED-lit Cinema Display products. Rumors about the new line-up suggest that support for
Blu-ray
- which Apple CEO
Steve Jobs
once referred to as a
"bag of hurt"
from a licensing perspective - would finally be present. That would possibly be a feature of a premium iMac model.
Apple's corporate and educational sales teams have been offering volume customers discounts of between $100 and $200 this month on existing iMac models, according to reports. Representatives allegedly stressed to buyers that the offer would only be available for a week or so, possibly anxious to clear existing inventories before showing new products.
According to AppleInsider sources, an announcement of the new models with specs will come anytime between now and mid-October.