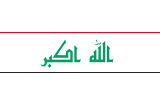 The Iraqi government has launched its own YouTube channel aimed at countering the
"lies"
from the media and to show off the government's
"successes"
.
Nuri al-Maliki
, Shi'ite Prime Minister, said that the channel will help the government to dispel the
"lies and misleading information in the news."
He is seeking re-election early next year.
Several moves made recently in Iraq have sparked fears that the government may be trying to crack down on the media, which has had unprecedented freedom since
Saddam Hussein
was ousted. Several local and foreign lawsuits were filed against media outlets that were critical of Maliki or of his government. Additionally, new regulations for broadcasters and moves to censor books and the Internet were made.
It is unknown how much effect the YouTube channel could really have in Iraq, where only a small few actually have Internet access at home. Even in those cases, they rely on low
bandwidth
connections that would be unsuitable for video
streaming
. Of course, the YouTube channel
does not allow users to leave any comments
.
Google
CEO
Eric Schmidt
visited Baghdad this week and revealed that Google would publish images of Iraq's national museum online as part of a U.S. government-backed initiative to entice firms to the country. A statement from the U.S. embassy in the country said the YouTube channel will be used to post parliamentary sessions, messages from leaders to citizens and information about state services.