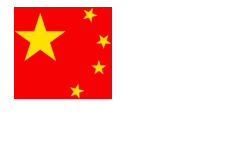 The Chinese government has denounced criticism directed at it in a speech about Internet freedom given by U.S. Secretary of State
Hillary Rodham Clinton
on Thursday. In the speech, Clinton has named China as a country that restricts Internet freedom, among several others. In her speech, Clinton also called for the Chinese government to investigate allegations made by
Google
that a China-originated attack on its systems targeted Chinese human rights activists, and to publish the results of the investigation.
"The US has criticized China's policies to administer the Internet, and insinuated that China restricts internet freedom,"
Foreign Ministry spokesman
Ma Zhaoxu
said in a statement on the foreign ministry website.
"This runs contrary to the facts and is harmful to China-US relations."
When Google itself launched in China in 2006, it agreed to censor some search results, which included those related to the 1989 Tienanmen Square protests and Tibet.
Clinton acknowledged in her speech that the Internet was a
"source of tremendous progress"
in China, but warned that any country imposing political or commercial restrictions on the free access of information risked
"walling themselves off from the progress of the next century."
She called for tough action to be taken against people and states that engage in cyber attacks.
Clinton also singled out
Tunisia, Egypt, Iran, Saudi Arabia and Uzbekistan
as states that have suffered a spike in censorship and political control over the Internet in recent times.