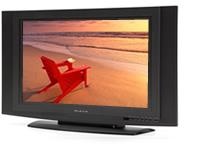 DisplaySearch
announced this week that sales of televisions grew in Q4 2009 when compared to the same period of 2008. Helped by strong LCD sales, the worldwide market for televisions recovered from recession-struck Q4 2008. LCD shipments for the quarter were up 50 percent compared to the same quarter of 2008, while plasma rose 6 percent and
CRT
declined 37 percent.
In 2009, consumers worldwide bought about 211 million new televisions. In Q4 alone,
50.73 millions LCDs were shipped
, followed by 12.31 million CRTs and 4.72 plasma TVs. DisplaySearch estimates that a dismal 400 OLED TV sets shipped in Q4 2009, up from 207 in the same period of 2008.
Sony
made a decision to step back from
OLED
, which has considerable production challenges. The OLED TVs that were actually available were priced accordingly. Instead, Sony has decided to focus on LED technologies and the emerging interest in 3D TV.
Unsurprisingly, South Korean giant
Samsung
was the leader during the quarter with a share of about 23.9 percent by revenue.
LG
followed far behind with 13 percent, then Sony at 11.5 percent.