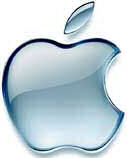 According to an article in the
New York Times
,
Apple Inc
. CEO
Steve Jobs
feels that Google violated the alliance it had with the iPhone-maker. The article highlights the growing bitter rivalry between Apple and
Google Inc.
due to Google's release of products and software that would compete with Apple technologies.
"We did not enter the search business. They entered the phone business,"
Jobs was quoted as saying at a company meeting.
"Make no mistake; Google wants to kill the iPhone. We won't let them."
The article says that the comments were reportedly met with
"thunderous applause"
from the Apple employees present at the meeting.
After Google released its
Android
operating system for mobile devices,
relations between the companies reportedly started to sour
. A number of heated meetings between Apple and Google executives reportedly followed the software release, many of which apparently turned confrontational with Jobs accusing Google of stealing features from the iPhone.
According to the article, Google executives disagreed and felt that the features the company allegedly stole from Apple were based on longstanding concepts and ideas circulating in the industry, and also pointed out that some Android prototypes predated the iPhone itself.
At the lowest point of the dispute, Jobs reportedly warned Google executives that he would sue the company if they deployed a version of Android that uses multitouch - a majorly defining feature of the iPhone.
So nasty is the dispute between both companies that reports surfaced in recent weeks about Apple and
Microsoft
potentially partnering to make
Bing
the default search engine for iPhone. Recently, Google also acquired
AdMob
for $750 million; reportedly paying a premium just to keep the company out of Apple's hands.
"While Apple conducted due diligence on the deal, AdMob agreed to a 45-day 'no shop' provision, a routine clause that prevented the start-up from offering itself for sale to others, according to three people briefed on the negotiations. But after Apple inexplicably let 45 days pass without consummating its offer, Google pounced,"
the NYT article reads.