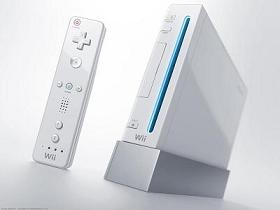 The video game industry has experienced a small sales jump in March after declining for two straight months. Industry tracker
NPD
said that sales of video game products in the U.S. jumped 6 percent, to $1.52 billion, in March, even though hardware sales did still decline.
Hardware sales during the month were down 4 percent, to $440.5 million.
Nintendo
's
Wii
console topped the monthly charts (home consoles) with 557,500 units sold.
Microsoft Corp.
's
Xbox 360
console came in second place with a sales tally of 338,400 units, just pushing
Sony
's
PlayStation 3 (PS3)
console to third place with 313,900 units sold. The older
PS2
title reached 118,300 sales.
In sales of handheld consoles, Nintendo's
DS
handhelds sold 700,800 units, following by Sony's
PlayStation Portable (PSP)
with a total of 119,900 units.
Software sales
were up 10 percent
to $795 million, with
God of War III
for PS3 topping the charts with 1.1 million units sold. If you combine the sales of titles across platforms, then you would out
Final Fantasy XIII
at #1 with 1.322 million units sold, 828,200 copies on the PS3 and 493,900 on the Xbox 360.