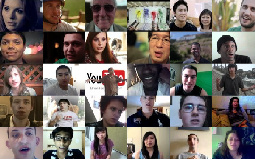 Google Inc.
's
YouTube
online video service, and
Rumblefish
are reportedly set to hold a joint press conference on June 29. The pair are likely to announce a new deal over the use of licensed music on YouTube videos uploaded by users.
An e-mail pitch seen by
CNET
indicates that Rumblefish chief executive
Paul Anthony
and a YouTube executive will hold the conference.
Rumblefish is a music-licensing firm that arranges deals with music companies and artists for the use of their music in marketing campaigns or products offered by third parties. YouTube enlisted Rumblefish' services back in 2008 to give video uploaders a legal option for using music in their content.
We hope the press conference means something good for the millions-strong YouTube community.