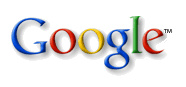 According to the
Wall Street Journal
,
Google Inc.
is to launch a music download service tied to its search engine later this year, citing sources familiar with Google's negotiations with music companies Additionally, Google will roll out a cloud-based music subscription service in 2011.
The news comes as Google is attempting to get more involved with entertainment content distribution. It is currently moving to add professional content on its
YouTube
video site and is to roll out a digital bookstore this year.
Google's move into music downloads would further muddy ties with
Apple Inc.
, which has witnessed relations with Google sour increasingly since the unveiling of Google's mobile Android software seen as a direct rival to the iPhone by Apple.
Record companies would probably welcome such a service as they have become increasingly worried about Apple's
stranglehold
on digital music sale. Apple services accounted for 28% of all music purchased by U.S. consumers in the first quarter, leaving
Wal-Mart
and
Amazon
far behind at 12% each.
The first music offering from Google, according to the WSJ sources, is a basic music download store that lets users purchase tracks. The store would apparently be linked to Google's search engine, an association that will probably upset a lot of online music outlets if true.
Beyond the initial store, Google is to develop a cloud-based music subscription service compatible with mobile phones running Android software.