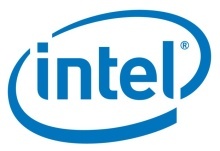 Intel Corp
announced its anticipated quarterly results this week with analysts hoping to sample the pulse of the technology sector amidst recovery. The infamous chipmaker did not disappoint, with chief executive
Paul Otellini
celebrating what he called the
"best quarter in the company's 42-year history,"
and providing figures that fueled hopes that enterprise recovery has arrived.
While the consensus in the financial world was that Intel would report revenues of $10.25 billion and 43 cents per share, Intel announced that revenue for the quarter amounted to $10.8 billion and 51 cents per share. Net income for the quarter was $2.9 billion, up by $445 million from the first quarter and a noteable $3.3 billion from the same period of 2009.
"The PC and server segments are healthy,"
said Otellini
,
"and the demand for leading-edge technology will continue to increase for the foreseeable future."
While revenue from the PC Client Group jumped 2 percent, revenue from the Data Center Group jumped 13 percent. The second quarter also witnessed record mobile and server processor revenues.
In addition to delighting Wall Street with its second quarter earnings, Intel also outpaced projections of Q3 2010 in the financial world with its own. While there were hopes that Intel would project revenue of $10.92 billion for Q3, the company projected $11.6 billion, give or take $400 million.