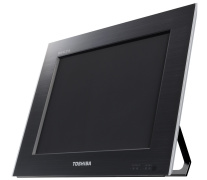 Toshiba
has used the
CEATEC 2010
event in Japan to show off its first commercially available 3D televisions that do not require a viewer to wear 3D glasses. The 12-inch and 20-inch televisions will be available in Japan in December, aimed at early adopters. Additionally, Toshiba also showed off a laptop prototype featuring a 12-inch 3D display that doesn't require glasses for the effect.
The technology uses an internal imaging system that provides nine different perspectives (parallaxes) of each single 2D frame which the viewer's brain superimposes to create a 3-dimensional impression of the image. Toshiba engineers developed a powerful engine and an algorithm to extrapolate these perspectives out of the 2D frame and used a perpendicular lenticular sheet, an array of lenses, that enable the viewer's brain to superimpose the perspectives.
The screens reportedly offer a wide viewing area in front of the display and allows for eye movement and head movement without disrupting the 3D image. Viewers can switch between 2D and 3D easily.
"With its new 3D TVs without glasses Toshiba once again aims to offer the highest possible picture quality"
says
Sascha Lange
, Head of Marketing, Visual Products, Toshiba Europe.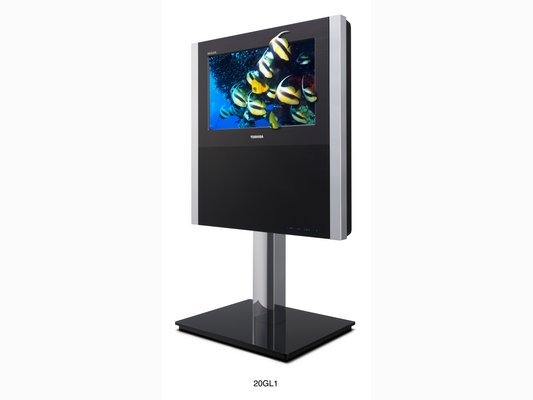 The company admits however that larger affordable 3D televisions that require no glasses will take years to develop.
"The commercial launch of our 12-inch and 20-inch 3D TVs without glasses in Japan is a first step into the 3D future in the consumer home cinema market,"
Lange said.
"But it will take several years to develop larger 3D TVs without glasses with screen sizes of 40-inch and more at a yet reasonable price point. Those who want to enjoy the 3D home cinema experience on a large screen already today are well served by 3D TV using active shutter glasses like the models of our WL768 series."