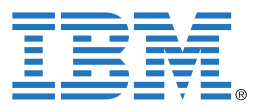 IBM
will continue to develop the
Cell
chip technology and hardware to supply for future gaming consoles, a company executive has said.
Jai Menon
, CTO of IBM's Systems and Technology Group, said that the company is working with
Sony
and
Nintendo
.
"We want to stay in the business, we intend to stay in the business,"
he said.
Cell made its first appearance in the PlayStation 3 console, launched in 2006. The chip includes processor cores based on IBM's Power architecture. Neither the Xbox 360 or
Wii
consoles use the Cell processor, but they do use IBM processors.
"I think you'll see Cell integrated into our future Power road map. That's the way to think about it as opposed to a separate line -- it'll just get integrated into the next line of things that we do,"
Menon said.
"But certainly, we're working with all of the game folks to provide our capabilities into those next-generation machines."
Menon also said that IBM would be providing hardware for cloud-based gaming services. Such services require giant servers with a lot of processing power.
"Some of this consumer stuff is also a cloud play. There are giant servers out there that provide some of the gaming capability. Some of that will come through cloud-based offerings as well,"
he said
.
IBM released the
Power7
processor earlier this year, and is already putting a lot of resources into its next-generation
Power8
processor, expected in 2013.