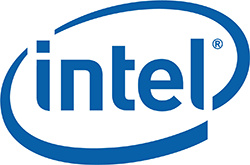 Intel Corporation
yesterday reported that third-quarter revenue exceeded $11 billion for the first time, up 18 percent year-over-year to $11.1 billion. The company reported operating income of $4.1 billion, net income of $3.0 billion and EPS of 52 cents.
The company predicted a stronger-than-expected fourth-quarter too, fueling hopes that the sector could end 2010 on a strong note. Intel's forecast for a December quarter gross margin of 67 percent affirmed hopes that the loss in personal computer sales could be made up with spending on servers or data centers.
The world's largest chipmaker forecast revenue of $11.0 billion to $11.8 billion in the final three months of 2010, in line with analysts' expectations of $11.32 billion.
"We'll see the consumer market growing but likely a little less than you'd normally expect. I attribute that to consumers pulling back a little bit based on economic uncertainty,"
Intel Chief Financial Officer
Stacy Smith
told
Reuters
.
In the long term, Wall Street investors are still concerned about the competition from tablets and other portable devices that generally use ARM architecture microprocessors.
"Consumers will have a limited amount of discretionary income and some will choose to purchase a tablet instead of upgrading an existing PC or purchasing a netbook in any given period,"
Intel Chief Executive
Paul Otellini
conceded on the conference call.