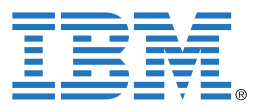 Bloomberg cites sources close to Fortinent Inc. in a report claiming that International Business Machines Corp. (IBM) has approached the network security firm about a possible takeover.
The world's largest provider of computer services approached Fortinet between six and eight weeks ago,
according to the sources
, and talks now may be at an advanced stage. Fortinent is reportedly working with
Morgan Stanley
on its strategic options.
The firm provides systems for network security, catering to companies that range from small businesses to large phone carriers. IBM CEO
Sam Palmisano
had previously said he plans to spend about $20 billion on acquisitions over the next five years.
"IBM's move is part of a bigger trend where technology companies are trying to fill the gaps in their portfolios,"
said
Rajesh Ghai
, an analyst at
ThinkEquity LLC
in San Francisco.
"Fortinet is growing very fast, and IBM is looking at high-growth companies also because the return on cash on a balance sheet is very low."
Fortinent, which has a market value of $2.14 billion, has seen its stock price surge over the past year due to speculation that it could become an acquisition target.