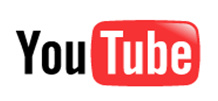 Turkish users are reportedly able to access Google Inc.'s popular video sharing website, YouTube, after videos deemed controversial in the country disappeared from the site.
Turkey had blocked YouTube back in May 2008 over video content that was deemed to be insulting to Turkey's founder
Mustafa Kemal Ataturk
. Under the country's penal code, it is an offense to insult the Turkish nation or its institutions.
The ban had been widely criticized since being put in place, with even Turkey's president
Abdullah Gul
using Twitter to voice his opposition to it publicly.
"We've received reports that some users in Turkey are once again able to access YouTube...We want to be clear that a third party, not YouTube, have apparently removed some of the videos that have caused the blocking of YouTube in Turkey using our automated copyright complaint process,"
YouTube responded
in a statement issued on Saturday.
"We are investigating whether this action is valid in accordance with our copyright policy."
Human rights groups and media watchdogs have urged Turkey to halt its continued Internet censorship practices, with the
Organization for Security and Cooperation in Europe (OSCE)
saying the European Union-candidate now prevents access to as many as 5,000 websites.