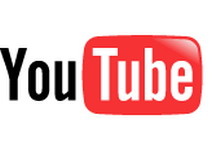 YouTube co-founder and chief executive officer Chad Hurley is to step down from the position at the company as Google annexes more control over the world's most popular video site.
The site was founded in 2005 by Chad Hurley, Steve Chen and Jewed Karim, who were all early employees at
PayPal
. In October 2006,
Google Inc.
moved in with a $1.65 billion buyout of the rapidly-growing service. Since then, both Chen and Karim have already departed YouTube.
For the past two years, YouTube's day to day operations have been handled by Salar Kamangar, one of Google's earliest employees. Hurley, 33, concentrated on the site's design and the relationship between YouTube and its millions of users.
Hurley is set to
officially turn over the position of CEO
to Salar Kamangar, but he will reportedly remain a YouTube adviser.