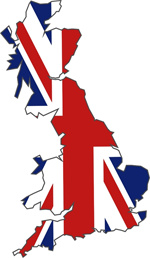 Prime Minister of Great Britain, David Cameron, is set to announce big plans for establishing East London as one of the world's great technology centers.
Looking to spur the creation of private sector jobs to make up for public sector losses due to state spending cuts, British Prime Minister
David Cameron
has identified the tech industries as a safe bet for government backing and investment in the UK.
Later today, he is expected to announce that the likes of
Facebook
and
Google
are set to invest in the East London Tech City plan. He wants the area, which include Olympic Park, to give Silicon Valley a run for its money over the coming years.
"Right now, Silicon Valley is the leading place in the world for hi-tech growth and innovation,"
Cameron
will say in a speech to businesses and entrepreneurs
.
"But there's no reason why it has to be so predominant. Our ambition is to bring together the creativity and energy of Shoreditch and the incredible possibilities of the Olympic Park to help make east London one of the world's great technology centres."
He will report that the response from international technology firms and venture capitalists to the plan has been overwhelming, and announce several firms that have agreed to invest in the area, including
Intel
,
Cisco
and
BT
.