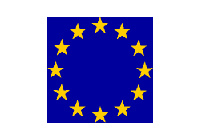 European Union regulators are to investigate practices by search giant Google after several antitrust complaints were made against the U.S. company in the region.
Earlier this year, British price comparison website
Foundem
and French legal search engine
ejustice.fr
alleged that Google unfairly demoted their sites in search result rankings because they were providing competing services.
Microsoft
's
Ciao
also filed a complained with the European Commission relating to Google's standard terms of service.
"The (European) Commission will investigate whether Google has abused a dominant market position in online search by allegedly lowering the ranking of unpaid search results of competing services,"
the EU executive said in a statement
.
However, the EU invesigation into Google's practices does not mean there is anything wrong with how the company goes its business.
"I want to be very clear that this does not mean that there is definitely a problem -- it is far too early to say that,"
EU Competition Commissioner
Joaquin Almunia
said.
Google has denied the allegations made against it, and defended how the company's algorithms determine page ranking in search results.
"We built Google for users, not websites, and the nature of ranking is that some websites will be unhappy with where they rank,"
a spokesman said.
"Those sites have complained and even sued us over the years, but in all cases there were compelling reasons why their sites were ranked poorly by our algorithms."
The company has vowed to fully cooperate with the European Commission.
"There is always going to be room for improvement, so we will be working with the Commission to address any concerns,"
the Google spokesman said. The company is being urged to avoid a long fight with the European Commission, which can fine companies up to 10 percent of their global turnover for breach of EU competition rules.
A ten year battle between the European Commission and
Microsoft
only concluded in January, with Microsoft agreeing to provide better access to rival web browsers to EU users of Windows. The Redmond-giant has been fined a total of €1.68 billion for antitrust infringements in Europe.