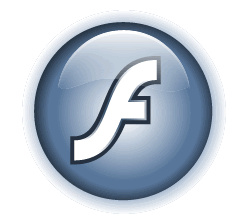 Adobe has announced a new beta of its popular Flash Player that greatly improves hardware acceleration and adds new features.
The beta provides a new method for video playback in
Flash Player 10.2
that will allow developers to utilize complete hardware acceleration of the video rendering pipeline, greatly improving video playback performance.
Stage Video
can dramatically decrease processor usage and enables higher frame rates, reduced memory usage, and greater
pixel
fidelity and quality.
The player also takes advantage of hardware accelerated graphics capabilities in Microsoft's
Internet Explorer 9
web browser. Additionally, developers will also be able to define custom native mouse cursors to enhance user experience.
One other note-worthy change is improved support for Full Screen playback. Full screen content will remain in full-screen on secondary monitors, allowing users to watch full-screen content while working on another display.
The beta preview release is intended for developers to check out the new capabilities and to test existing content with the new release.