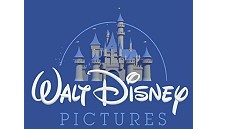 The Walt Disney Company has announced that it will release at least 15 Blu-ray 3D titles over the coming year.
Among the list of films already revealed by Disney are the animated classics The Lion Kind and Beauty And The Beast. As for more recent titles, the list includes the recent TRON: Legacy and the box-office smash hit Tangled.

"As our contemporary library of 3D content continues to grow, and the original artists and filmmakers meticulously 'dimensionalize' their work for release on the Blu-ray 3D format, we will be offering movie-lovers the most incredible in-home entertainment experience they will ever have," noted Lori MacPherson, Executive Vice President and General Manager, Walt Disney Studios Home Entertainment.

"In addition to offering new releases day-and-date in 3D and further cementing our leadership in the marketplace, we're thrilled that consumers will have the exclusive Blu-ray 3D experience of two of the most celebrated Disney animated features, The Lion King and Beauty and the Beast, in their homes."

Also included among the titles slated for release in 2011 are Bolt, Meet the Robinsons, Tim Burton's The Nightmare Before Christmas, G-Force and Chicken Little. These titles will join Walt Disney Studios' recent 2010 Blu-ray 3D releases Alice in Wonderland, Disney's A Christmas Carol and Step Up 3, bringing Disney's list of available Blu-ray 3D titles for the home to nearly 20 in all.